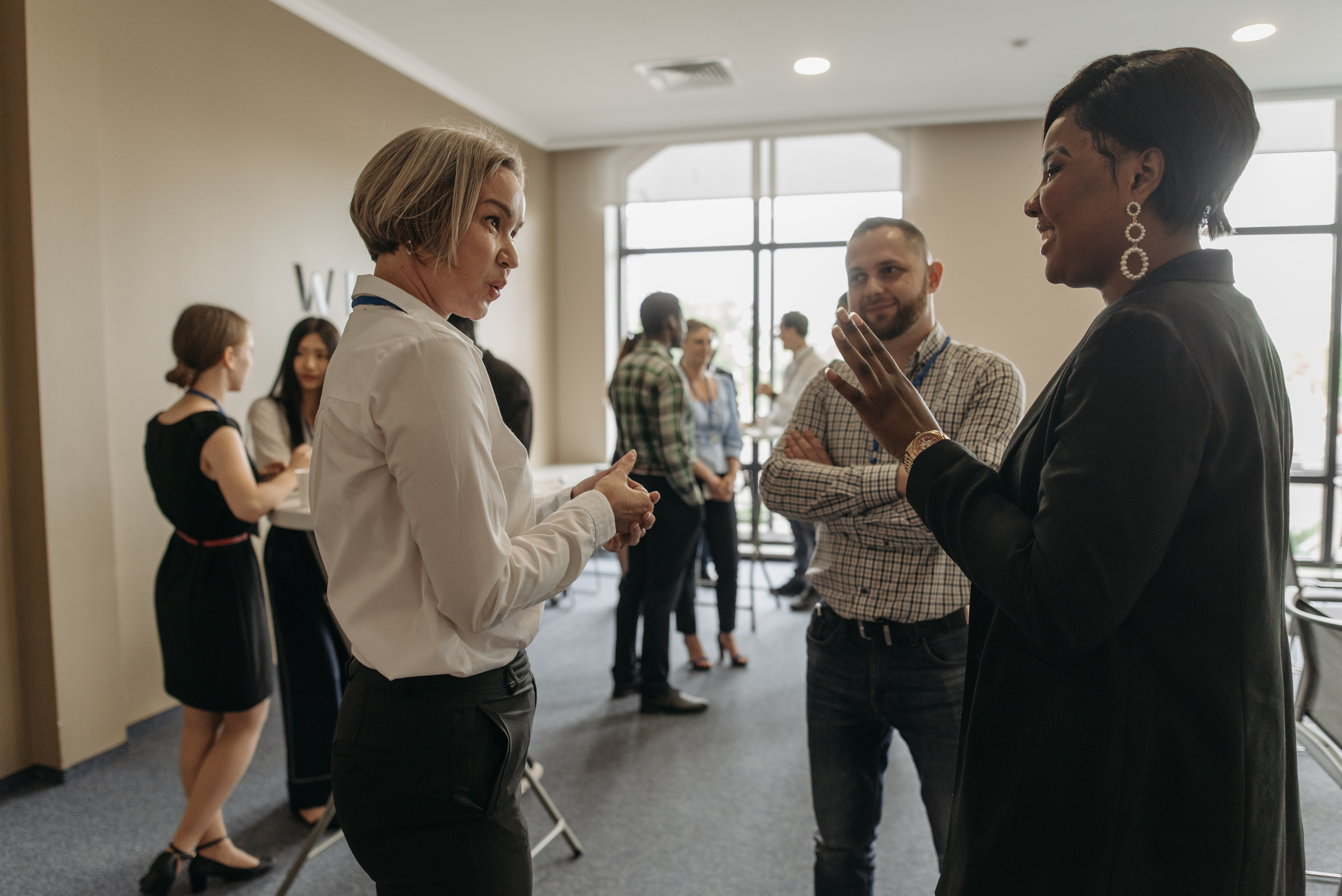 Poppin Tuesdays
Join Poppin Tuesdays! An exclusive weekly members directory updated every Tuesday exclusively for Strive members only. A great platform for our members to network with members. Poppin Tuesday is designed to engage members to network, do business and grow their real estate business. You must become a member to receive the Poppin Tuesday which is exclusive and protect document for members only. (Optional - Members can OPT-OUT of adding their information to the Poppin platform.)
Happy Hours
Join Bi-monthly happy hours and network with club members and local real estate professionals. - Visit the Event Page Regular for upcoming
Happy Hour Events.
If you are a member located outside of California and would like to host a Happy Hour event, please contact Renita Primm, renita@strivewealthbuilders.com to book an event in your town.
Guest Speakers &
Workshops
Surround yourself around experts. Events (Online and In-Person) are a great way to build relationships with other real estate investors who share common goals. Events provide members with tools that enhance their knowledge in real estate investing, gain information to find and fund projects. Industry professionals are invited to provide insight on specific topics and important laws that regulate our real estate transactions and daily operations. More importantly, attending events help investors to stay focus and share experiences with like-minded investors.
Strive Principles
One important niche we take pride in promoting to our members, is STRIVE Principles. "STRIVE" is an acronym which means Sacrifice, Truth, Relationships, Integrity, Value & Education. Members are encouraged to learn and practice Strive Principles. (Members receive monthly video links)
Strive Bucks & Mystery Sweethearts
A fun way for members to receive referral bucks that can be redeemed to attend workshops, events, and Strive Real Estate Investing Series. Strive bucks can also be used toward investment projects. See "February" Events for details regarding "Mystery Sweethearts" Annual Competition.
Strive Real Estate LLC
Strive Real Estate LLC is a separate private for-profit real estate investment and development entity. SRE is an extension of the Strive Wealth Builders family whose focus is developing affordable housing and rebuilding communities of culture. Visit our page to learn more.
SWB Delivers Outreach Program! We Give Back
SWB Delivers is our way of giving back to our communities. SWB Delivers is an extension to the Strive Wealth Builders family and a 501c3 nonprofit organization. Our mission is to end homelessness and provide financial literacy programs in disadvantaged neighborhoods. Donate & Get Involved Today! Visit our page to learn more.
Get Involved Now
Why Join? - Watch Video
Not a Member Yet?
Sign-Up Today
This is an excellent group of professionals where you can learn from others experiences and be able to share your expertise to help you grow personally and in business. Kendel I. Kahsu on Aug 6, 2017 - Organo Kendel has increased her clientele and revenue by attending Money Talk Socials.

" A pleasant and informative experience. " — Dan M. on Dec 11, 2016. - Partner Beverage Co.
" Educational with lots of talents "— Paul Harrell II on Sep 10, 2015. -Exit Realty, Inc.